Thanks for visiting Noel Murphy Building Surveyor website. Consider us as agents for your next project. We manage your project from concept to completion on to final sign-off. We feel we protect our clients.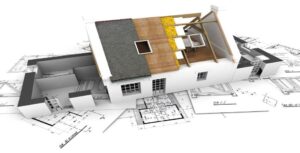 The information brochure is designed to give you a broad insight in to all the considerations involved and allow you the time to consider how the various issues highlighted affect your particular project.
The role of Building Survey is to evaluate your requirements and design the project accordingly.
We will advice you on the various aspects of design to ensure that it fulfills your requirements at present and also into the future. We survey an prepare detailed report  for pre-purchase house and buildings in Cork and South Tipperary.
The design requirements of a customer must be assessed against the background of local planning policy and attention must be given to waste water management.
Our operations are geared to understanding the customer's requirements and designing a project to meet their needs, if you choose to avail of our services we will ensure a good quality service at all times
Building Survey, Planning & Development Consultants, Civil Engineering – Consultants
Detail Design and Planning Application
Building Modelling
Construction Drawings
Fire Safety Certificates
Free Consultation
Interim Payment Certificates
Landscaping
Onsite Supervision & Completion
Planning Objections & Appeals
Project Management
Quantity Surveying
Site Surveys & Percolation Testing
Site Visit & Survey Works
Snag list preparation for clients
Tender Process
• Site supervision
• Project management
• Stage payment certificate
• Pre purchase Engineers report
• General house surveying
• Land registry mapping.
• Preparation of fire certificates
• Preparation of Disability access certificates
• Disability auditing
• Site assessments and percolation tests in accordance with EPA guidelines.
• Mechanical, electrical and construction drawings.
• Certificate of Compliance's
• Preparation of snag lists for new dwellings.
• Preparation of drawings for renewal of public house licence.
When preparing a Pre-purchase Survey.
I arrange to visit to the premises and conduct a full survey of the dwelling including attic space and grounds
I also check the boundary of the site to check that it is consistent with the land registry map
I conduct a planning search in the local planning dept to determine if the property or any extensions in in compliance with the planning granted.
I then check on the planning website to see if there has been any planning application granted in the last 5 years to the neighbouring properties to ensure that there is not planned structure that would cause any lack of light or overlooking to the clients property.
In order to get a full pre-purchase survey these steps should be followed by any survey service.
Drawings prepared and applications for submission for New dwellings, extensions, agricultural and commercial planning.
We carry out snag list surveys on houses and apartments in the Cork area. These house surveys involve inspection of the elements of the building for structural cracks, settlement and subsidence from foundations to attic spaces where safely accessible. Drainage manhole covers and drainage chamber covers are removed, where possible, to check that the drains are clear and flowing.
All properties not already registered, going through the conveyancing process must now be registered with the Property Registration Authority of Ireland. This involves preparation of a site map based on the Ordnance Survey of Ireland maps, and comparison of the Deed map with the boundaries on site. Apartments also require a scaled floor plan map and in some cases a car park space plan if part of the Title of the property.
Where extensions and alterations have been carried out your house this is usually certified by practitioners acceptable to the Law Society as set out in their Guidelines. If Certification was not provided by the supervising Architect, Engineer or Building Surveyor, this certification can be provided in most cases based on visual inspection. Certification may also involve compliance with old Building Bye Laws and Building Regulations.